---
Maple Spring Farm uses only the purest all natural ingredients for our country farm soap. All soaps are made the old fashioned way from 'scratch' from a base of all vegetable oils. This soap has an all natural base with added fragrance oils and/or essential oils and sometimes with added extra goodies like herbs or oatmeal. The scents we offer reflect our farm and our kitchen. These are what the firsts look like: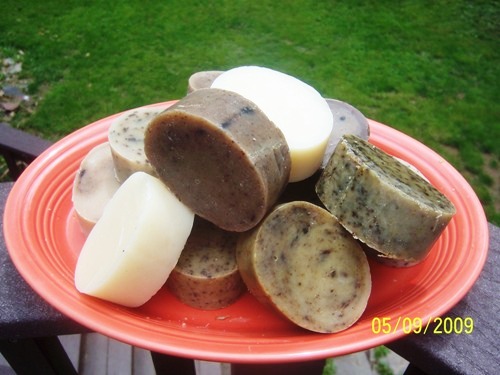 Bargain Packs are a good way to get some good first quality bars at a reduced price.

What are they? they are "firsts" from Maple Springs Country Farm Soaps
What scents are they? They can be any - it's my choice - that is why it is a bargain. 90% of the time they will be selected from our regular scent line.
Why can't I pick my scents? I like to keep things fresh - and this is a good way of making sure one particular scent doesn't sit on the shelf too long.

If you would purchase the bars seperately they retail at $4 per bar. The 8 pack retail would be $32. Bargain pack price is $24 you save $8 or $1 per bar. The 4 pack retail would be $16. Bargain pack price is $13. You save $3 which is a savings of $.75 per bar. If you want to pick your scent, consider the soap logs. You get your soap custom made for you and when you cut it into bars, it works out to about $2.75 per bar - for a savings of $1.25 per bar.
For wholesale information, please go to our wholesale page.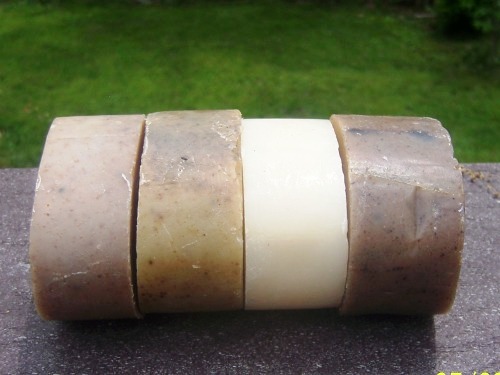 SORRY GUYS ALL SOAP BARGAINS ARE NOW GOING THROUGH FACEBOOK.... LIKE US ON FACEBOOK OR VISIT OUR EBAY STORE TO KEEP CURRENT WITH THE SOAP BARGAINS!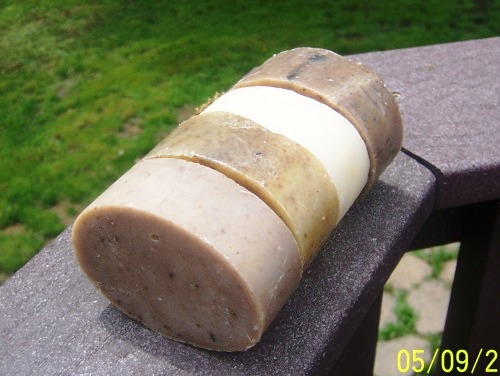 ---
---