Detox Books - Master Cleanse Lemonade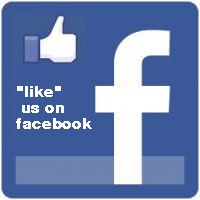 ---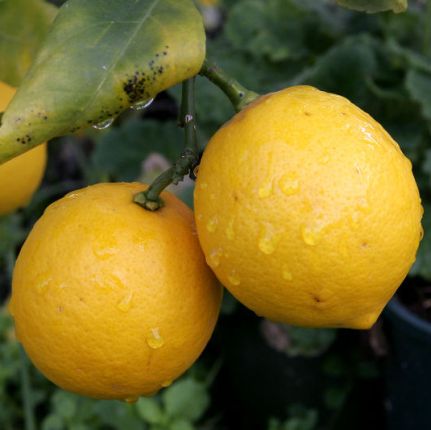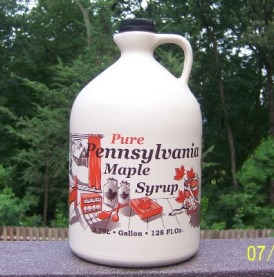 ---

"Pennsylvania Maple Syrup"
"Grade B"

Grade B
One Gallon
Price - $53.00

"We do not use any fertilizer or additives (no formaldahyde) of any kind"
---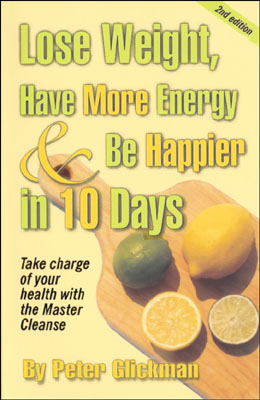 "Lose Weight, Have More Energy & Be Happier in 10 Days, Second Edition (Paperback) "
by Peter Glickman

Book Description
This is the only book devoted exclusively to the Master Cleanse since Stanley Burroughs wrote the original book in 1976! It covers the widespread nature of obesity, the body's method of handling toxins by creating fat cells to store them in, how to do the cleanse, and what pitfalls to avoid. This book also contains personal experiences from scores of people as they did the cleanse day by day as well as answers to the most frequently asked questions!
This book tells you:
* What can you expect on the cleanse?
* Which days are the roughest?
* Is the salt water flush essential?
* What does the cayenne pepper do?
* What to do when it seems nothing is happening?
* How does the Master Cleanse affect women?
* What is the best indication that the cleanse is complete?
* What are the five detox symptoms and why are they important?
* What tends to cause headaches on the cleanse?
* What quantities of the ingredients do you need to buy?
* Why should the maple syrup be organic?
* Can you exercise while on the cleanse?
* What about quitting smoking?
* And much more
---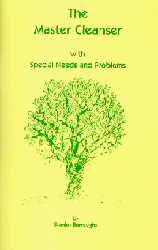 "The Master Cleanser (Paperback)"
by Stanley Burroughs


Book Description
The Master Cleanser diet otherwise known as the lemonade diet has been around close to 50 years. It's the easiest, most delicious, effective cleansing and weight loss diet available. You can feel good and get rid of what ails you. This diet has been used for every health problem with great success.








---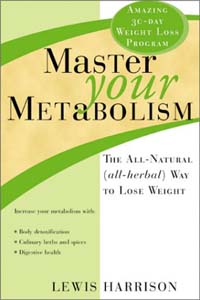 "Master Your Metabolism: The All-Natural (All-Herbal) Way to Lose Weight (Paperback) "
by Lewis Harrison

Book Description
Jump-start your weight loss with Master Your Metabolism. Author Lewis Harrison, a professional herbalist, has produced a comprehensive program that combines ancient herbal wisdom with current, cutting-edge medical research on naturally increasing metabolism. Harrison will show you how to navigate the hundreds of products on the herbal market for safe, effective results that can last a lifetime.
Master Your Metabolism includes:
--Secrets to reducing food cravings
--The Glycemic Index, and what it means for you
--Fabulous recipes, plus how to stock your pantry
--Tips for detoxifying
Harrison also provides easy-to-use sidebars listing the most popular herbs, their positive aspects, possible drawbacks and what works best for your specific body and personality type.
---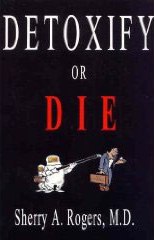 "Detoxify or Die [Paperback] "
by M.D. Sherry A. Rogers

Book Description
There is now no question that accumulated toxins are behind nearly every disease, symptom, injury and malfunction of the body. But get ready for the greatest medical discovery of the decade. If we get these ubiquitously unavoidable toxic chemicals out of the body, we can reverse and even cure the most hopeless diseases. ~ It no longer matters what you call your disease. The label your doctor gives you is meaningless. What matters is what caused it. Learn how to find the underlying causes and get rid of them with the only proven way to reverse disease and slow down aging.
---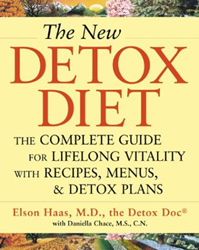 "The New Detox Diet: The Complete Guide for Lifelong Vitality With Recipes, Menus, and Detox Plans (Paperback) "
by Elson Haas

Book Description
Dr. Elson Haas has helped thousands recover from chemical dependency through what he calls the missing link in the American diet: detoxification. His tried-and-true program set forth in THE DETOX DIET shows how to cleanse your body of sugar, nicotine, alcohol, caffeine, and other harmful toxins for improved health, energy, and well-being. For those who have experienced the dietís benefits and would like to make detoxification a lifestyle choice, THE NEW DETOX DIET presents a comprehensive plan for lifelong vitality. Dr. Haas has teamed up with nutritionist Daniella Chace to provide 50 all-new recipes and menu plans to nourish your body and help you detoxify with minimal side effects. THE NEW DETOX DIET includes tasty, nutritious recipes like Baked Apples, Smoked Wild Salmon Salad, and Mango Salsa. Dr. Haas and Ms. Chace also share case studies and personal stories of triumph over toxic substances. Even after years of a damaging lifestyle or bad eating habits, you can break the cycle of addiction and achieve greater vitality and improved overall well-being.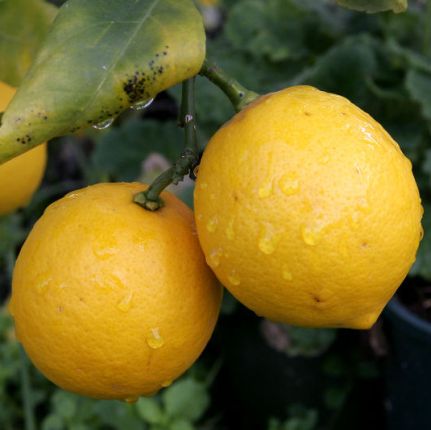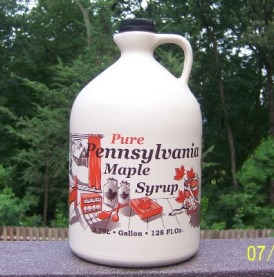 ---
---